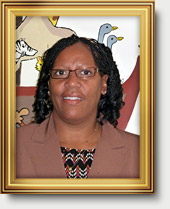 Children's Church is for youth up to age 10. Children's Church is held on 1st and 2nd Sundays during the morning worship service.
To prepare youth through early Christian spiritual education for praise and worship of Jesus Christ.
Children learned to praise and worship through scriptures, songs, and other Christ-centered age appropriate activities. Youth were engaged on 4th Sundays during the morning service in leadership roles, which enabled them to develop spiritually and it fostered self-confidence.
To continue development of youth to train them for engagement and service in God's church.