Christian Education Ministry
Reverend Kenneth Cole & Reverend Teresa Harrison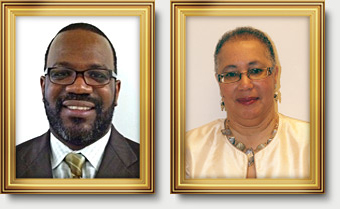 The Christian Education Ministry provides opportunities for all ages to grow in God's Word through Bible Study, Equip Classes, and other course studies.
The mission is to provide a framework for effective teaching of biblical truths and principles that will transform lives and grow disciples for Christian service in the church and the community.
The Christian Education Ministry offered a variety of classes throughout the year which included Thursday night Bible study, journeying through an in-depth study of the book of Acts; Equip classes, "Knowing God the Father and the Son, Part 1 and 2"  and the New Members and First Steps in the Christina Faith classes.
The Ministry is looking forward to providing additional course offerings to address a wide variety of biblical subjects and doctrinal truths, in addition to enhancing our current curriculum. Growth and development of our disciples and community are paramount to our walk with Christ and building His Kingdom.