Deacon Roy Trammell, Superintendent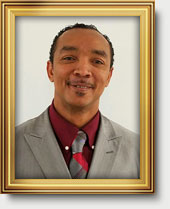 Church School, also referred to as Sunday School, is a part of the Virginia Frances Denny Christian Education Center. Church School weekly instruction on Sundays and annual Vacation Bible School are offered for the purpose of preparing for Discipleship, Evangelism, Stewardship, Missions, Urban Ministry and Outreach.
The mission is to bring about spiritual growth through education. Whether you are a parent seeking to "raise up your children" in the way they should go (Proverbs 22:6) or an adult studying to "show yourself approved" (2 Timothy 2:15), Church School provides instruction and self-study to equip for discipleship.
The Church School Ministry provided weekly Bible Study on Sundays for all ages from kindergarten to adult. Participants gained an increased understating of God's word. The Ministry coordinated a week of Vacation Bible School (VBS) and a church Picnic, an outing to Bible Museum in DC. They were blessed with increase in Youth and Adult participants, as well as three youth members came to Christ and were baptized. 
To increase participation of church members engaging in regular Bible Study.  To develop skills in evangelism to bring others to Jesus Christ.