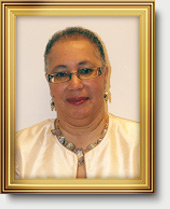 The Scholarship Ministry provides student recognition of kindergarten through 12th grades. A college scholarship is available to active FMOBC members who are seniors graduating from high school.
The mission is to encourage students' academic achievement, participation in extracurricular activities and contributing to community service.
To increase funding to the Louella King Scholarship through regular membership and community contributions to be able to provide a scholarship to each graduating high school seniors.
A scholarship is given in memory of Sister Louella King to graduating seniors. For more information click here.
Date and time of regular meeting
To be announced.The Education and Scholarship Ministry requests members' financial contributions in support of the student recognition and scholarship programs.