Deacon John Camp, Chairman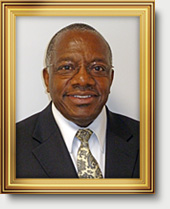 The Deacons are assistants to the Pastor and Associate Ministers. They are spiritual leaders who serve the needs of the church body.
To assist the Pastor with the spiritual work of the church and serve as disciples bringing others to Christ.
The Deacons supported and supported  all church ministries as well as Care Groups in conjunction with Deaconess for outreach to membership for spiritual, emotional, and physical needs. They served communion to those shut-in and visited the sick. Additionally, they assisted with coordination of leadership training, as well as assisted with the Annual Deacon and Deaconess Day in recognition of these church leaders.
To assist our Pastor as spiritual leaders of the church, mentor young men, partner with other ministries for outreach programs, and conduct Deacon's training.  Their goal is to increase accountability, strengthen leadership, and increase service to the community.