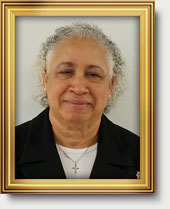 The Pastor's Aide Ministry supports the Pastor in various capacities.
The mission of the Pastor's Aide Ministry is to assist our Pastor for his comfort to enhance his effectiveness in leadership.
The Pastor's Aide Ministry supported the Pastor through prayers and performed tasks such as robe cleaning, providing refreshments, and other things upon request for his comfort.
To continue support of the Pastor in executing tasks to enhance him spiritually and physically. They plan to provide a recognition event, "Treat of Love, " for Pastor and First Lady.