Christian Men's Fellowship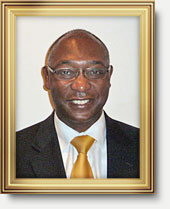 The Christian Men Fellowship is the collective fellowship of adult men within our church family. Its purpose is to develop associations with like-minded men whose goal is development of faith and character, so they may live Christ-centered and Spirit-led lives.
The mission is to build the body of Christ and strengthen the bonds of brotherly love; to bear one another's burdens; to promote the general welfare of our individual and church families so God is glorified.
The Christian Men's Fellowship supported several major activities including, the Mother's Day Tea, Rebuild Loudoun, transport for the Christian Women's Retreat, Church Picnic , Vacation Bible School, Homecoming and Deacon and Deaconess Day.  They also completes the Vision, Intent and Purpose (VIP) training, Church Cleanup, Health Fair, Active Shooter Training, and the Annual Super Bowl Party.
To teach and build Christ-centered lives and strengthen character in men, develop opportunities for fellowship among men, and build greater accountability of men (as iron sharpens iron, so does one man sharpen another) to benefit the church and community.